While Tove Lo's lead single "Disco Tits" from her third studio album Blue Lips has plenty of provocative lyrics to gain any audience's attention, it was her actual umm, disco tits, that stole the show during an intimate performance on Thursday night.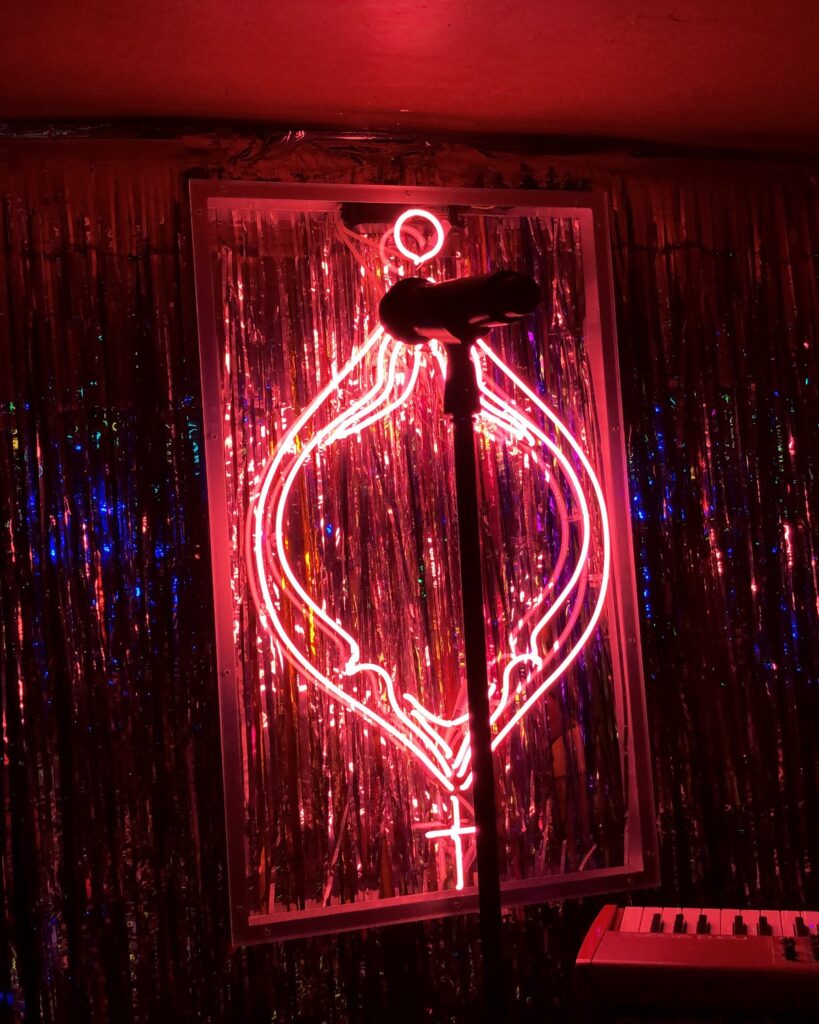 After regretfully missing the Swedish sensation's performance at L.A. Pride this year, I was beyond thrilled when Urbanears invited me to check out a short—but very sweet and satisfying—four-song set by the singer (who is the headphone brand's Listen to Yourself campaign ambassador) at La Cita in DTLA. While the singer went on an hour late, it proved to be worth it, as I not only stood at the closest spot to the stage, but she didn't slack in captivating an audience.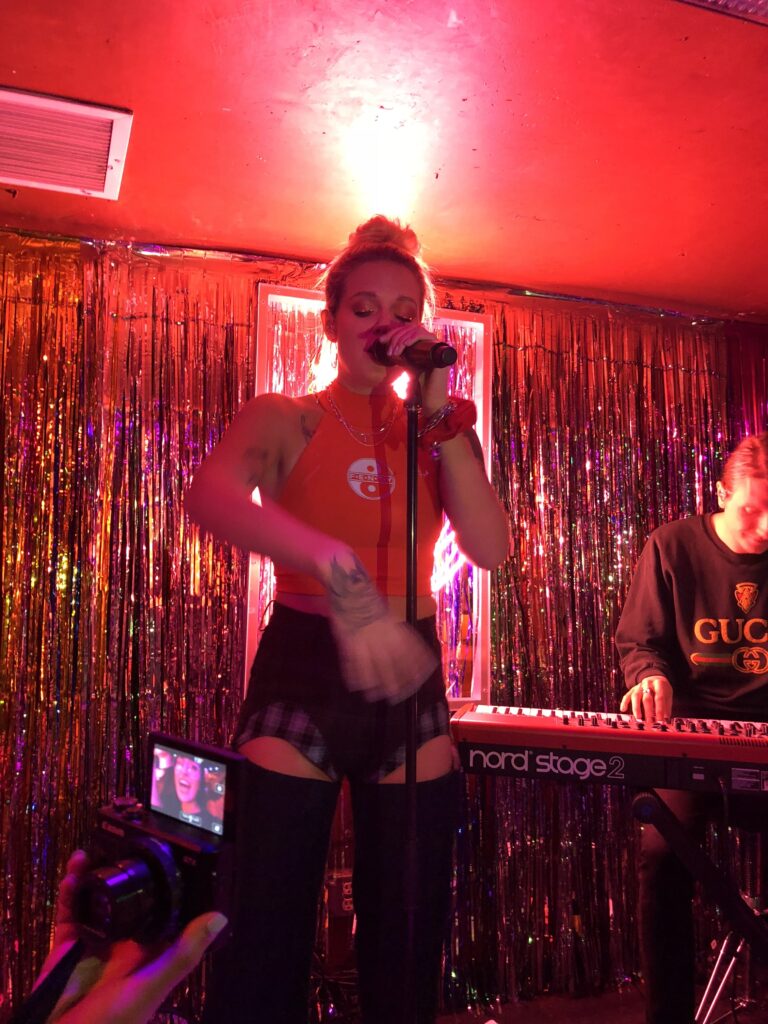 After assuring the excited crowd of approximately 150 people that she'd "come down and party with all of you" after her performance, she kicked things off with "Cool Girl." But it wasn't until two songs later with "Talking Body" that she began to tease the audience with some playful tugging at her midriff top, only to turn her back to the crowd, then turn back around and gave the audience a good glimpse of her aforementioned "disco tits."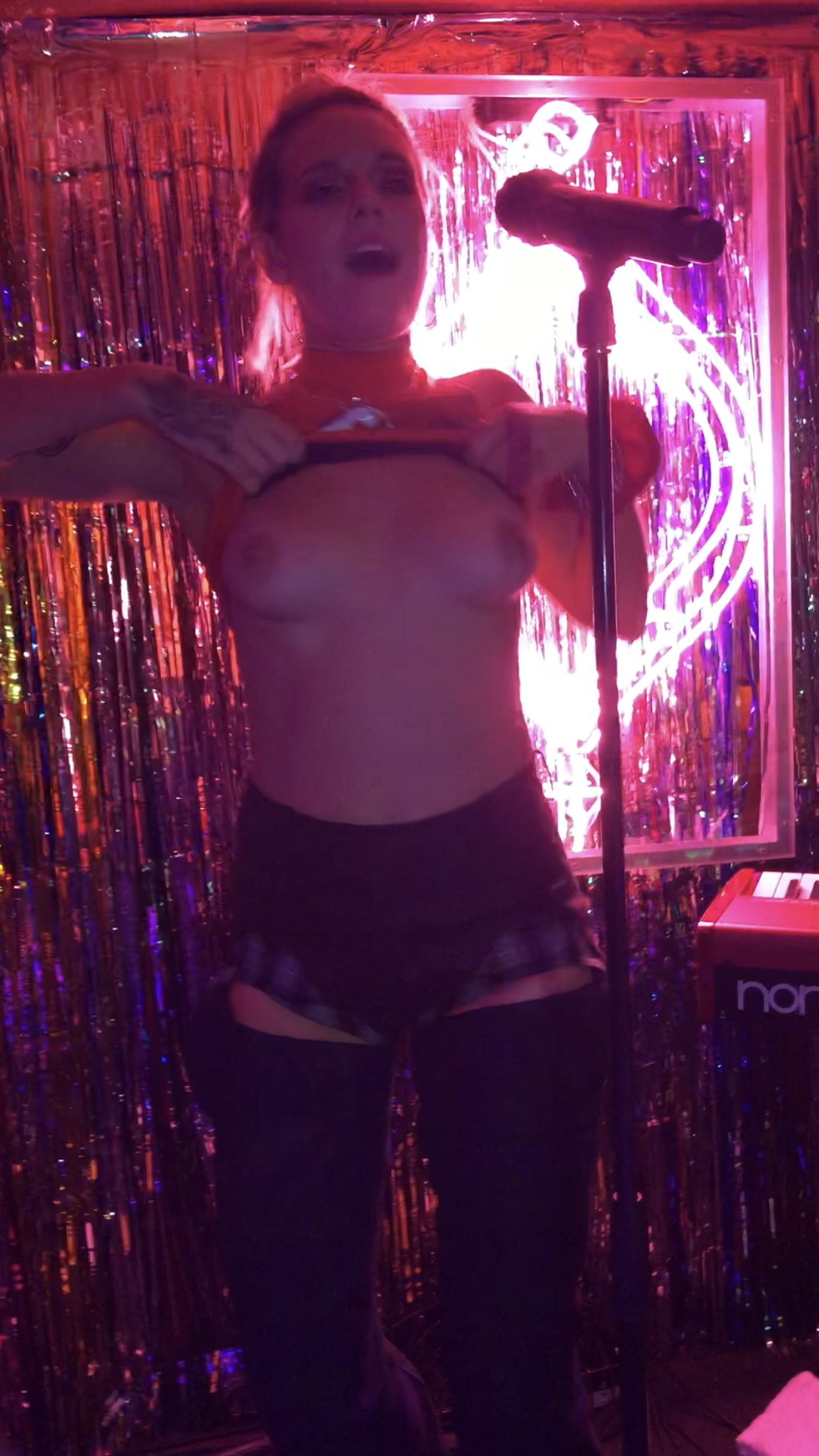 Body parts aside, Urbanears made sure there was something for everyone at the event. The bar's entrance offered a take-as-you-please candy station, accompanied by a list of specialty cocktails themed around the artist. Once you stepped further into the event, there were two photo booth activations, a glittery display of the newest headphones, and a taco and quesadilla stand for the hungry. Oh, and let's not forget about the amazing DJ and additional performance by Icona Pop that followed Tove's.